Back to staff directory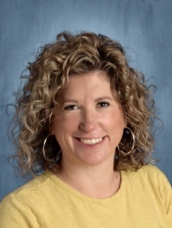 Vice Principal
Hi there! I feel so lucky to continue my career at Galbraith Elementary as the Vice Principal. The students and staff members I get to work with every day are wonderful. I love to spend my days alongside staff and students, helping to provide an inclusive, challenging and welcoming learning environment for all. I love my job because every day is different, and it gives me the chance to get to know so many people.
This is my fourth year at Galbraith. Prior to that, I worked at Coalbanks Elementary and Nicholas Sheran School as the Learning Support Teacher. From 2006 to 2015, I taught at Milk River Elementary School. I attended the University of Lethbridge for my undergraduate degrees, majoring in History and then Social Studies Education with a minor in English Language Arts. Currently, I am a graduate student at the University of Lethbridge, pursuing a Masters degree in Educational Leadership.
I have lived in Lethbridge all of my life and I reallly love it here. I enjoy all of the activites the city has to offer, whether it be attending a music festival in Galt Gardens park, visiting an exhibit at the Southern Alberta Art Gallery, or walking my dog through the coulees.
If you have any questions, please feel free to contact me at the school.